Landlords . . . .
is your property electrically safe?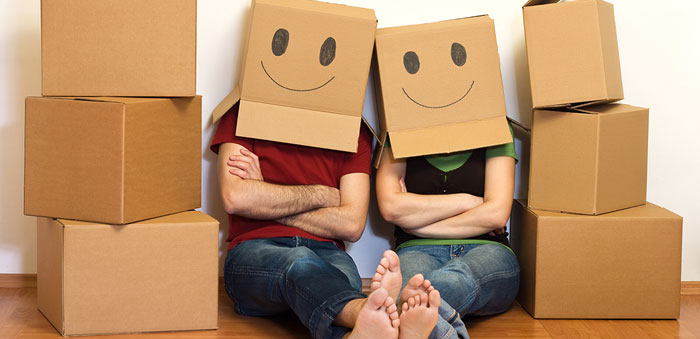 Landlord PAT Testing
On January 1st 2005, new government legislation was introduced in a bid to enforce stricter rules regarding the standard of Electrical Testing & Installation work performed in homes in England and Wales. Consequently, it is now a requirement for electrical work to comply with current health & safety regulations.
By making electrical safety a requirement, the government anticipates a decline in accidents in the home.
Statistically, deficient electrical installations result in approximately 10 deaths and over 750 serious injuries each year, 12,500 fires are initiated and are directly attributable to an electrical source of ignition annually and as a result of this around 25 deaths and 590 non – fatal injuries occur.
Accidents are occurring due to an increase in and variety of electrical appliances and systems in the home and the demands imposed on them.
Rented properties tend to endure more wear and tear than most privately owned homes, and it is possible that with every change of occupancy, a new tenant will put their stamp on the property by doing cosmetic alterations, or in some cases, extensive DIY improvements and repairs. This can sometimes leave rented properties in a potentially dangerous state.
The Health and Safety Authority believes that by regularly inspecting and testing electrical appliances, and by only using qualified competent engineers to carry out testing, landlords can maintain the condition of their properties and the safety of tenants will be vastly improved.
The Landlord and Tenant Act
The Landlord and Tenant Act of 1985 puts the onus on the landlord to ensure electrical appliances in their property are safe when the tenancy begins, and are maintained in a safe condition throughout the tenancy.
This requirement should form part of all property maintenance programmes along with regular visual inspections to check for signs of damage and deterioration.
Inspecting electrical appliances
· Carry out regular visual inspections, looking for obvious signs of damage such as scorch marks on socket outlets, missing parts or damaged cables etc. · Get the appliances inspected and tested by a qualified engineer on change of occupancy.
Formal inspection and testing should be more frequent in higher risk properties where the appliances are very old, or where damage has been found in the past.
The Department of Trade and Industry strongly advises estate agents, letting agents, landlords and anyone else who lets furnished accommodation to seek independent advice as to who is responsible for the safety of electrical appliances supplied in the course of business.
If landlords provide any electrical appliances (cookers, microwaves, kettles, toasters, washing machines, immersion heaters, vacuum cleaners etc) as part of the tenancy the Electrical Equipment (Safety) Regulations 1994 requires the landlord to ensure the appliances are safe to use when first supplied. Each time the property is re-let, it will be classed as supplying to that tenant for the first time.
Inspection and testing of electrical appliances
It is important to maintain the electrical equipment that you provide by carrying out regular inspections.
Check appliances for signs of damage:
• Cuts or abrasions to the cable covering
• Cracked casing or bent pins
• Loose parts and screws
• Overheating (burn marks)
• The outer covering of the cable not being gripped where it enters the plug or equipment. Look to see if the colored insulation of the internal wires is showing

You may need to carry out a formal inspection. It should include removal of the plug cover to check for;
• The cord grip is holding the outer part of the cable tightly
• The wires, including the earth wire where fitted are attached to the correct terminals
• No bare wire is visible other than at the terminals
• The terminal screws are tight
• There is no sign of internal damage, overheating or entry of liquid, dust or dirt These checks apply to extension leads and their plugs and sockets. But some faults cannot be detected in this way, such as lack of continuous earths, which for some equipment, is essential for safety. All earthed equipment should have an occasional combined inspection and test to look for faults. Combined inspection and testing should be carried out where there is reason to suspect the equipment may be faulty or damaged or contaminated, but where this cannot be confirmed by visual inspection. Combined testing should also be carried out after any repair or similar work to the equipment.
Any appliance that is checked or tested should be recorded and marked with a dated label.
Detailed & concise reports of every appliance tested and certification will confirm that the necessary tests and checks have been carried out. Reports and certification may be required for insurance purposes, local government and/or the Health & Safety Executive.
Extension Leads
The use of extension leads should be avoided where possible. If used, they should be tested as portable appliances. It is recommended that 3-core leads (including a protective earthing conductor) be used.
A standard 13amp 3-pin extension socket outlet with a 2-core cable should never be used even if the appliance is Class II (music system, TV and video), as it would not provide protection against electric shock if used at any time with an item of Class I (cookers, washing machines, refrigerators, irons, dishwashers, heaters etc).
In domestic premises, all socket outlets which may be used for portable equipment outdoors, should be protected by an RCD to provide protection against electric shock.
This page should be taken as correct at time of publication. If in doubt, independent verification of current legal requirements should be sought.

The Southern PAT Company Limited
Please Telephone 0208 224 1426
For more information